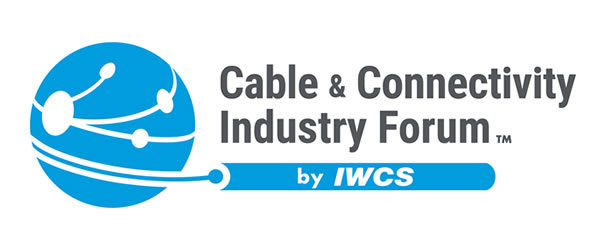 Updated look and enhanced experience from IWCS
USA News
- July 2021
- Image: New brand image
IWCS has developed a new brand image for its annual Cable & Connectivity Industry Forum, a technology event for the exchange of information and development of industry professionals and scholars. Modern imagery featuring connected cables is used to represent key aspects of the event: networking global industry leaders while exploring cutting-edge topics.
This year marks the 70th annual IWCS event. The cornerstone of the Cable & Connectivity Industry Forum is the Technical Symposium, which features peer-reviewed papers and presentations highlighting technologies and trends in cable and connectivity. Additional components of the forum are professional development courses, executive sessions, new product presentations, a supplier exhibition and a plenary session featuring an influential keynote speaker.
IWCS's updated look and enhanced experience include a revamped, mobile-friendly website that is home to information regarding the 2021 Virtual Cable & Connectivity Industry Forum.