Partners

Messe Düsseldorf is one of the world's ten strongest trade fair organisers in terms of turnover and is represented as an internationally operating company in all growth regions of the world

wire Düsseldorf – the world's No.1 international wire and cable trade fair. Held every two years, this five-day exhibition presents the latest technological advances in wire and cable production machinery and processing equipment, and covers the entire range of products, materials and ancillaries.

IWCS organises the Cable & Connectivity Industry Forum as the premier technology event for the exchange of information about product, material and process innovation for cabling and connectivity solutions, and for the development of industry professionals through education and scholarships.
Useful Links

Paramount Die is the leading designer and manufacturer of wire drawing die inserts and tooling systems for the wire drawing industry. For more than 45 years, Paramount Die has delivered dies and wire drawing solutions that optimize wire drawing operations. Paramount Die has helped hundreds of wire drawers improve productivity and increase efficiency of their wire drawing processes by providing premium die inserts and holders.

The Clinton Instrument Company was founded in 1952 by Henry H. Clinton, inventor of the patented 3kHz High Frequency Sine Wave design that would radically modernize test methods for wire and cable insulation. A pioneer in pinhole detection technology, Clinton remains in the forefront of research and development in this specialized area.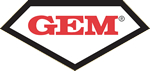 Gem Gravure - Back in 1952, Joseph Gemelli opened Gem Gravure on the strength of a patent. That patent described a way to use a chromed wheel to transfer ink on to a moving wire during the manufacturing process. It was followed by five patents more, all related to ways of making product identification painless for wire and cable manufacturers.

Zumbach Electronics is one of the leading manufacturers of in-line measuring, monitoring and control systems for the wire and cable industry (from wire drawing to fiber optics, including extrusion of insulation and jackets), for plastic extrusion lines (mono filaments, catheter, tubing, pipe or profiles) and for the metal industry (hot and cold rolling, continuous casting, turning, grinding, polishing to QC inspection stations).