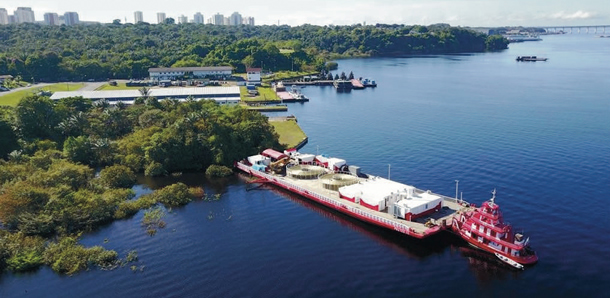 Nexans contract to bring high-speed connectivity to Brazil's Amazon region
USA News
- April 2021
- Image: Fiber-optic cables will be laid on the riverbeds of the Amazon Basin
Nexans' Submarine Telecom and Special Cables (STSC) business is continuing to develop its customer relationship with Programa Amazônia Conectada (PAC) to bring high-speed data connectivity to a remote and environmentally sensitive region of Brazil. The project involves laying fibre-optic cables on the riverbeds of the Amazon Basin.
In 2020, 470km of submarine cables were delivered, taking the total length installed so far to 1,170km. This has now been followed by an order for a further 620km of cable, scheduled for delivery in 2021.
Because the project is taking place in the rainforest area, environmental factors are of critical importance, so the cables are being laid on riverbeds rather than being installed on aerial towers that would need trees to be felled. The Nexans cables are designed to provide the latest communications technology with no need for maintenance. Tests carried out by the Brazilian authorities prior to approval confirmed that the URC-1 cables would emit no pollutants into the river.
The latest order for the Amazônia Conectada project is one of many won by Nexans STSC, which ended 2020 with a record order backlog. The main contracts are for customers in South America, Asia-Pacific, Africa and Europe. They make use of STSC's complete diversified submarine product portfolio, from control umbilicals and remote operated vehicle cables (ROVs), to the energy industry and fiber-optic cables for the offshore telecom industry.
All of the cables will be manufactured at STSC's plant in Rognan, Norway, with project execution and engineering split between the plant and the Norwegian office in Oslo.