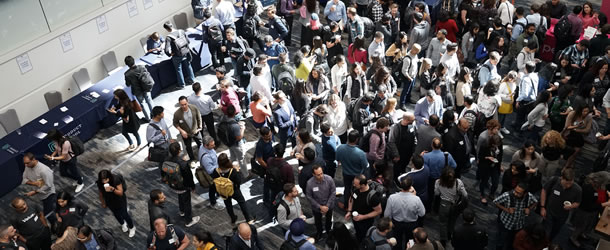 Industry 4.0 pavilion at Interwire to reveal future of manufacturing
The Wire Association International (WAI) has announced recent developments by its Industry 4.0 Task Force, along with the participation of Messe Düsseldorf North America, toward the introduction of an Industry 4.0 Pavilion on the Interwire 2021 exhibit floor at the Georgia World Congress Center (GWCC), Atlanta, Georgia, USA. The new show dates are October 26-27, 2021.
The goal of the new venture is to establish and showcase relevant machinery, software and process demonstrations that illustrate smart technology as it relates to the wire and cable making industry. The space will include 12 companies, half of which will represent the smart manufacturing field; the other half will showcase companies, established within the wire and cable industry, that have adopted these or other new technologies in their processes and equipment. Space among the exhibits will be dedicated to brief, scheduled demonstrations within a socially distanced theatre configuration.
Following the Industry 4.0 theme for Interwire 2021, WAI is planning an allied educational program with presentations from the smart technology field as well as its traditional technical papers.
Commenting on the new venture, 2021 WAI president Thomas Heberling said, WAI has a proven 90-year history of providing stellar educational experiences to the industry. This new pavilion at Interwire will serve WAI's mission and introduce new technology that affects our stakeholders. We are pleased to build a relationship with Messe Düsseldorf North America for a co-created pavilion that may be repeated at future events.
Tom Mitchell, president of Messe Düsseldorf North America, commented, As the US subsidiary of Messe Düsseldorf, the organiser of wire Düsseldorf, we have been active in the North American market for over 30 years in the wire and cable industry and serve as a link for US and international companies to access markets all over the world. This partnership on the Industry 4.0 pavilion at Interwire 2021 with WAI is a logical continuation to open up new market opportunities, [and] expand on the technological and educational advancements on this continent.