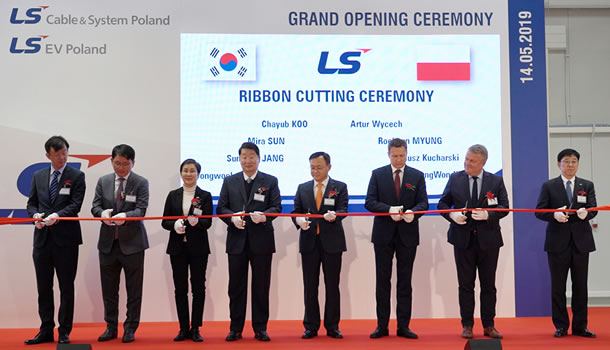 Third plant plans
Asia & Africa News
- October 2020
- Image: LS Cable & System
LS EV Poland, LS Cable and System's European production division, has bought a plant site in Dzierzoniow, southwestern Poland, to develop its third electric vehicle battery parts plant. The company's second plant for battery parts is under construction nearby.
LS Cable & System established LS EV Poland in November 2017, becoming the first Korean cable company to secure a production base in Europe, although Korean battery makers such as LG Chem, Samsung SDI and SK Innovation have production facilities in Poland and Hungary.
The first plant has been in full operation since May 2019, producing electronic components such as interconnection boards, HV connectors and busbars. The factory can produce parts for 300,000 electric vehicles per year. When all three facilities are in full production the expected capacity will be close to a million vehicles per year.