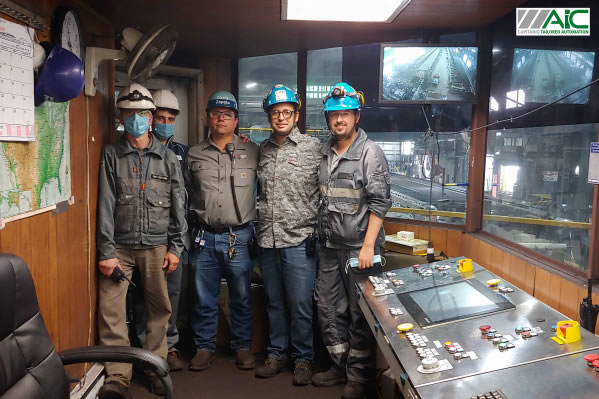 Commissioning of rolling mill in Chicago
Europe News
- October 2020
- Image: Courtesy of AIC
Automazioni Industriali Capitanio (AIC) successfully supplied and commissioned the process automation solution for the rolling mill of CHS Chicago Heights Steel in Chicago Heights, Illinois.
The project included the automation system and equipment for the revamping of the rolling mill, starting rougher group and going through the takeout of the bar on the cooling beds. The scope of supply covered new main and auxiliary drives; automation and control desks; HMI control system based on Stratus Server and ThinManager; safety system; sensors; engineering; spare parts; remote support services after sales and certification; and packing and shipping.
AIC was also involved in the installation supervision and commissioning phases within the project schedule, which took place in October 2020. Throughout the project, AIC and CHS Chicago Heights Steel teams worked closely to develop the best solution and ensure a smooth system start-up.