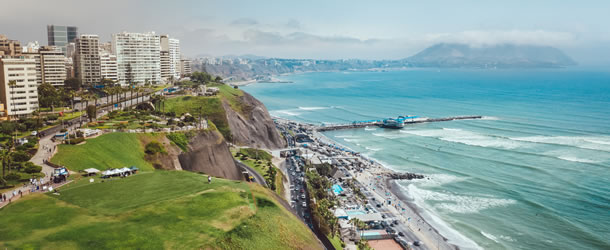 Securing Peruvian power
USA News
- November 2020
- Image: Photo by Aarom Ore on Unsplash
Ellis Patents has supplied its products to help secure the power supply in Peru's capital city. Energy suppliers Luz del Sur and ENEL Distribución both specified Ellis's 2A aluminum cable clamps for high voltage power cables in new substations in the Manchay and Izaquirre areas of Lima.
Manufactured from LM6 aluminum, Ellis's 2A cable clamps are available in sizes ranging from 38mm to 168mm, and are primarily used in transmission and distribution projects in unpolluted environments. They can also be supplied with an epoxy coating for use in harsher environments, and LSF polymeric liners for additional cable protection. Both Luz del Sur and ENEL Distribución specified the 2A clamps with fitted liners.
Ellis's export operation comprises a network of local distributors across 40 countries. The company has made significant progress in Latin America, including specifications for multi-million dollar projects in Brazil and Chile.