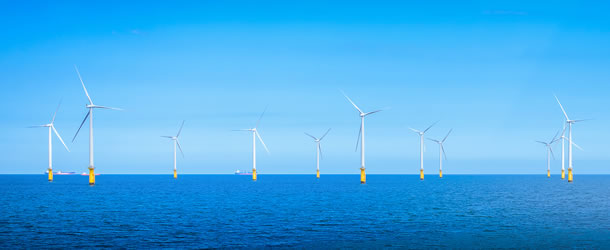 Prysmian preferred
Europe News
- November 2020
- Image: Courtesy of Prysmian Group
Prysmian Group will provide a turnkey high voltage submarine and land export cable connection for RWE Renewable's largest offshore wind project, the 1.4GW Sofia offshore wind farm sited on Dogger Bank in the North Sea.
The contract is for the design, supply, offshore route preparation, installation, commissioning and protection of a 320kV high voltage direct current (HVDC) system to take power 227km from Sofia's offshore converter station to the project's onshore converter station in Teesside.
The agreement includes symmetrical monopole HVDC submarine and land export cables, the latter featuring eco-sustainable cable technology. Sofia will be the first project to use the 170m Leonardo da Vinci, believed to be the most advanced cable-laying vessel in the world, which is due for delivery in 2021.
Sven Utermöhlen, chief operating officer wind offshore global of RWE Renewables, commented: We are delighted to announce the selection of ... Prysmian as our preferred bidder for this package, and confirm the project will be the first to use their latest HVDC cable technology and the cutting-edge Leonardo da Vinci. Today's signing is another tangible step for RWE Renewables' Sofia as the project progresses towards a final investment decision in early 2021, and is set to make a major contribution to the UK's climate goals.
The contract will use over 440km of ±320kV submarine export cables with XLPE insulation, and 15km of ±320kV land cables with P-Laser insulation.