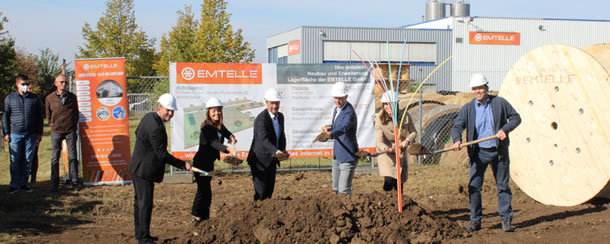 Expansion in sight
Europe News
- November 2020
- Image: Courtesy of Emtelle
Construction work on the expansion of Emtelle's production facility is underway.
With the acquisition of 17,000 square meters of land adjacent to its existing facility, Emtelle GmbH, a global manufacturer of microduct and fiber optic cable solutions, is expanding its capacities in Erfurt, Germany. In May 2020, the manufacturer announced an expansion of its production capability by the addition of two new extrusion lines. With the newly acquired property, Emtelle GmbH will expand its stocking capacities for microducts and fiber optic cables, and establish test tracks and new customer training rooms. The existing administration and factory building will also be expanded and modernized at the same time.
Over 80 employees already work at the Erfurt site.