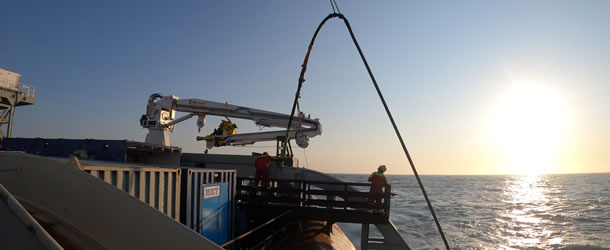 Repair keeps power flowing
Europe News
- October 2020
- Image: courtesy of NKT
NKT has successfully completed the repair of two interconnectors between Denmark and Norway, and the power cables, Skagerrak 1 and 2, are back in operation.
The power grids of Denmark and Norway are connected through four HVDC links crossing the Skagerrak strait, with the capacity to carry 1,700MW of energy between the two countries. When the Skagerrak 1 and 2 were damaged, the Norwegian grid operator Statnett asked NKT to repair the 250kV MI-insulated HVDC cables. The operation was completed by mid-October, and full service resumed.
While the cut-and-seal and excavation operations were carried out by Statnett, NKT performed all other repair activities. A third-party construction vessel, the Olympic Zeus, was quickly converted into a cable repair vessel using NKT's cable handling system. NKT delivered the repair joint kits, performed the jointing, and completed the cable burial.